​
There are some basic things that are essential to do or think about before you begin homeschooling. In this video I explain the 5 top things you NEED to know before you start! I list them for you here below but, watch the video for more information!
1. Find out State Requirements
2. Type of Homeschool & Curriculum Options
3. Extracurriculars / Hobbies
4. Finding Support (online or in person)
5. Just do it! Jump right in!
As always, thank you for being here and I would LOVE it if you would subscribe to my channel. :)
-Jolene
---
​
I have wanted to video blog since...ever. I am finally seeing this come to life as I start down my journey as a YouTuber. I originally was only going to keep it as such however, I feel that also writing blog posts along side of my videos would be beneficial to YOU as readers. I have so many resources and bits of information that I would love to share so, I wanted a way to make it easily accessible for you!
Please take a moment to view my first video on YouTube and WELCOME! I am so glad you are here!
Jolene
Powered by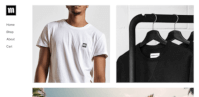 Create your own unique website with customizable templates.